Click Here To View Our Product Line
---
Packing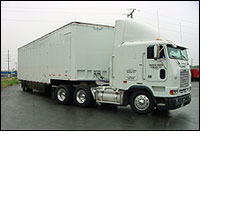 Central States Packing Co. provides a large assortment of quality packaging materials to protect your valuables. Whether you are moving, storing or organizing we have the items.
We provide packaging solutions for any item. Our staff is experienced in packaging special, fragile and difficult to pack items.
• Free delivery on items over $100.
• Custom packaging.
• Custom Kits.
• Moving referrals.
• Storage referrals.
Storage
When is it time for you to consider storing your goods?

If you are storing goods or products at your operations facility - is this method of storage the most efficient? Are the goods secure? How often must someone move the product out of the way? Do the items stay clean, dry and within a reasonable temperature? Do you know the true cost of such a storage arrangement? Could you use more space to allow your people to enhance their efficiency?

If the world were perfect..

Wouldn't you want:
Complete Accountability?
Responsiveness to your needs?
The best price?
Complete knowledge in all areas of transportation?
Friendly people to deal with?
Our Customers Benefit from:
Accurate inventory control.
Fast responsive time.
Competitive pricing.
Experience with many modes of transportation.
Friendly people.
Our Services Include:
Storage of sensitive goods, furniture, palletized skids of products and materials and bulky articles.
Inventory control utilizing our own customized computerized inventory programs. This allows you to know immediately the condition and availability of all of your stored property.
Distribution - We can pick up, deliver or arrange for any mode of transportation that is required.
Packaging / crating and carton sales.
Record storage.
Our Facility:
Modern brick building.
Heated climate control.
Equipped with standard loading docks.
Sprinkler protected.
Security monitored 24 hours a day / 365 days a year by the most advanced fire and police protection available.
Centrally located in Elk Groove Village, IL - We have easy quick access to all of the Chicago Region and O'hare Airport.
Containerization of storage allows us to achieve maximum use of our warehouse - and gives the customer the lowest possible storage rates while also providing the assurance of protection for your goods or product.